1971
Patrick M. Barton founds Sun Company, Inc. with an idea to design and develop outdoor recreational equipment.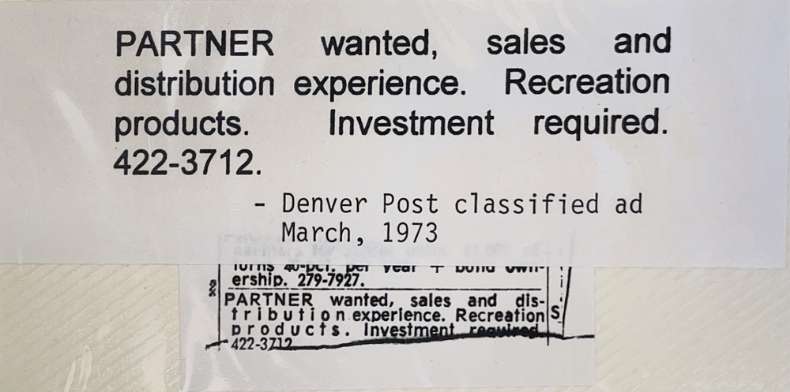 1973
Wendell Cross responds to a classified ad seeking a partner in the Denver Post. Soon after, Wendell buys out Patrick Barton's half of the company for just under $9,000.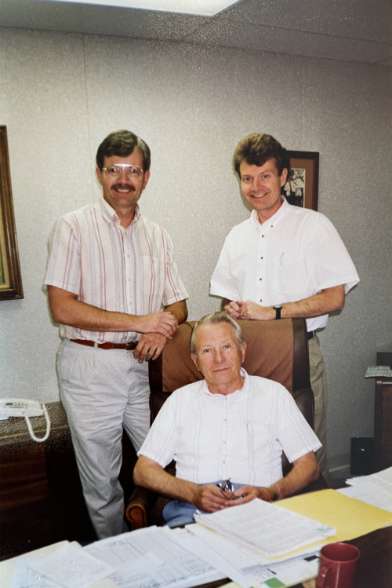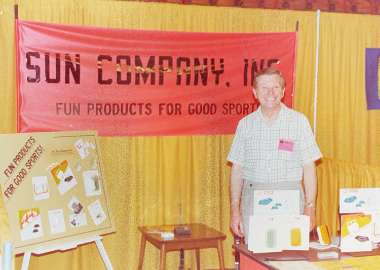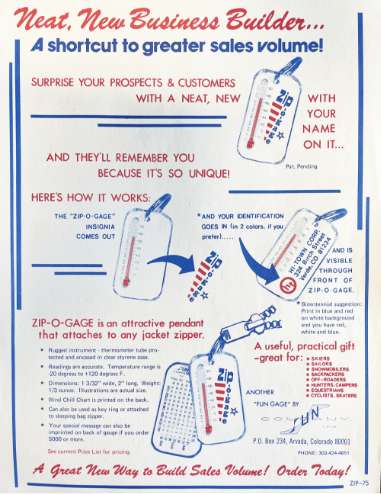 1970'S
Wendell's two sons soon joined the business. His younger son, Greg, joins in 1976 and his older son, Bryan, joins shortly after in 1978.

"Fun Products for Good Sports".
Sun Company begins marketing their off-road inclinometers and thermometer zipper pulls across the country. Pictured is the booth at the 1977 Off-Road Equipment Association Show.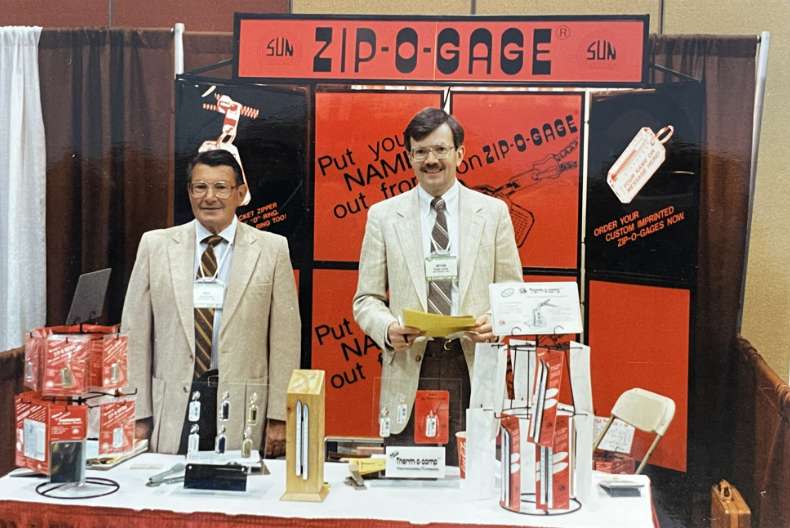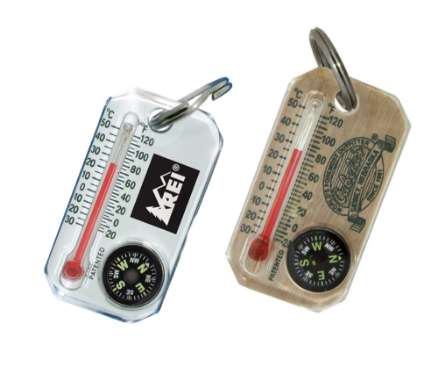 1980's
Sun Company becomes a major player in the custom-imprinting market. Many major retailers including REI, LL Bean, Eddie Bauer, and Cabela's take advantage of the opportunity to put their logo on Sun Company's Zip-o-gage, Therm-o-compass, and other unique outdoor accessories. Pictured is the booth from the 1988 Ski Industries America Show.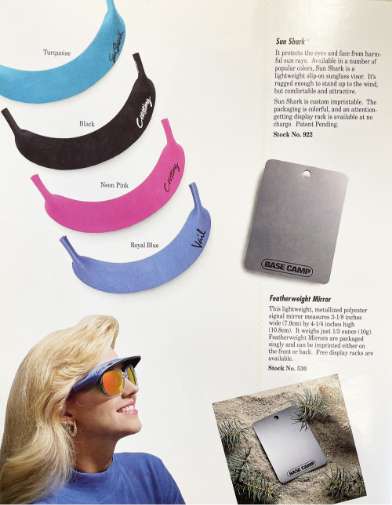 1990's
Sun Company continues to design & develop new products in the outdoor space. New product lines include everything from lighting to fashion. The Sun Shark was a serious 90's fashion statement!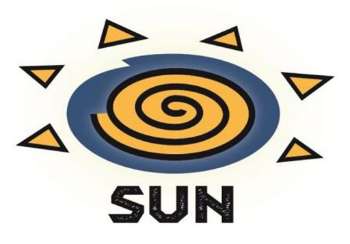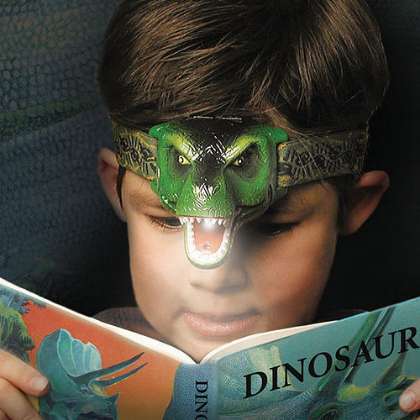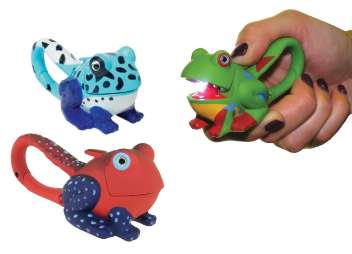 2000's
Sun Company works to address a need in the outdoor industry: fun and functional gear for kids. Our exciting line of flashlights and headlamps for kids are an instant hit!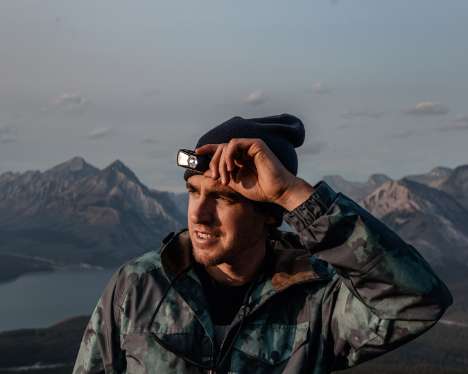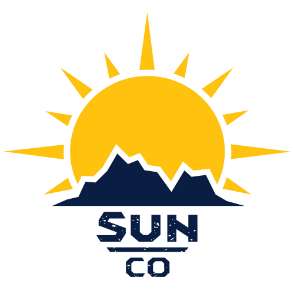 2010's
Three of Greg's children (Alissa, David, and Jon) join the company—continuing the family tradition.

Traditionally a retail-only brand, Sun Company begins to embrace the "direct-to-consumer" movement with a full rebrand. The rebrand includes a new logo, packaging, website, and new product lines to serve more customers.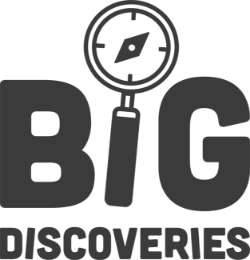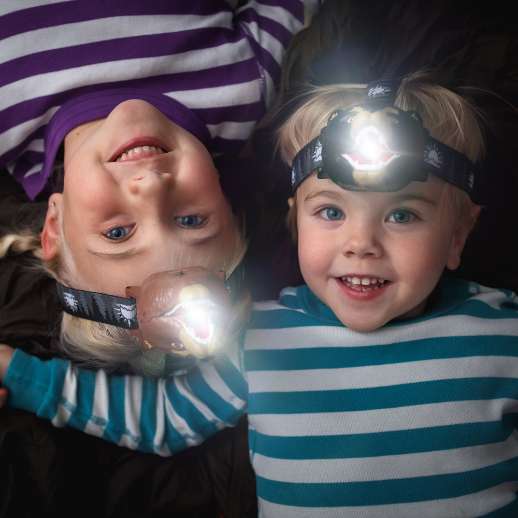 2020's
We celebrated our 50th year in business serving outdoor customers from around the world.

With our line of kid's products growing rapidly, they begin to warrant their own brand. We spin-off all kids products under the name
Big Discoveries.

Sun Company and Big Discoveries are both still family-owned and operated.
Our Standards
We strive to put the needs of our customers first in the daily decisions we make. We're very thankful for our customers and take the responsibility of being a great supplier seriously.

We work hard to create innovative, useful active outdoor products. Whenever possible, we small-batch manufacture our products right here at our Colorado location.

Our team works hard, so we provide a culture where everyone knows how highly-valued they are. From gold-standard health care to quarterly bonuses—we give back to our employees because we appreciate the creative contributions they make.

While staying true to rigorous quality standards, we work to keep our costs under control so that Sun Co. products provide not only unique features but also true value.
Find Sun Company

Use our Store Locator to find our products at a retailer near you!

Store Locator

Customer Support

Product questions? Need more information? We're here to help!

CONTACT US

Keep in Touch

Be the first to know about new products, promotions, and more!

Sign Up